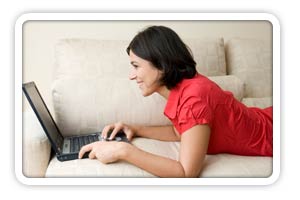 Got a ticket in El Paso County? We'll help you dismiss it with a State Approved Defensive Driving Course!
Don't be tricked by makeshift Defensive Driving Courses that only worry about their bottom line. When it comes to taking Defensive Driving Course in El Paso County, we stand by our claim that we have the best course available in all of TX. Not sure if it's the truth? Don't take our word for it, we have set up our traffic tickets class with a free-trial feature. After you've tried our online course and you decide you want to receive your completion certificate, make one low payment to complete your course. With ElPasoDefensiveDriving.com there's no hidden charges and no hassles. We guarantee it 100%.

Why an online traffic ticket free trial is right for you: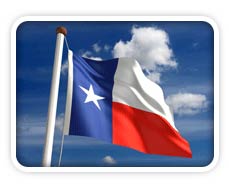 State Approved Defensive Driving Classes
When it comes to selecting a Defensive Driving Class, you don't want to fool around with a program that is not approved. If the course price you are paying is to good to be true, watch out for a company that may be just out to take your money. With ElPasoDefensiveDriving.com, you are guaranteed that our online El Paso traffic ticket course is State Approved PRIOR to you paying us a cent. As you are guided through the registration process you will only be offered Defensive Driving Classes that are State Approved for your ticket. Or you can always call us toll free if you're not sure!

PC or Mac - It Doesn't Matter
With ElPasoDefensiveDriving.com, you can complete our course on any computer, so long as it has a working internet connection. We provide technical support for both PC and MAC users and have thousands of students that have successfully taken and completed our El Paso online traffic ticket classes on multiple different computing platforms.

View Your Progress and Save Your Information as You Go
Some Defensive Driving Course companies will require you to complete their course all in one sitting. Not at ElPasoDefensiveDriving.com - we allow you to save your progress as you go along, letting you login and logout as you please. And we save your information for you so you will never lose completed work and can always go back and review past chapters.

Completion Certificates Delivered
What good is a Defensive Driving Course if you don't get the confirmation that you need? At ElPasoDefensiveDriving.com, we will send your certificate of completion to you.



A Genuine Defensive Driving Course Leader
ElPasoDefensiveDriving.com has partnered up with the leader in the On line Defensive Driving Course industry: The Online Traffic School, Inc. When you choose ElPasoDefensiveDriving.com, you get Online Defensive-Driving at a low, low price and the The Online Traffic School, Inc guarantee - the best State Approved Online Defensive Driving Courses available - now that's Defensive Driving Course you can trust!